Disney Snow White And The Seven Dwarfs Mini Doll Collection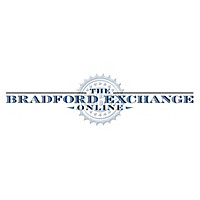 Tim Burton's The Nightmare Before Christmas Collection
"The Nightmare Before Christmas" Singing Figure Collection
Disney Collectible Dolls Let You Bring Home Some Magic
Disney has brought us countless moments of imagination and wonder through the years, and what better way to capture some of that magic for yourself than with a fine collectible doll? Here at The Ashton-Drake Galleries, you'll discover that our wide selection of collectible dolls includes a unique selection of delights for Disney fans. From Disney theme baby dolls to Disney villains miniature dolls to beautifully-costumed portraits of Disney heroines, our Disney collectible dolls capture all the enchantment and fun of the characters you love (and love to hate!).
With so many inspired options to choose from, you're sure to find the perfect Disney doll - or dolls - for you. If you adore Disney Tim Burton's "The Nightmare Before Christmas," our Jack and Sally doll set is a frightfully romantic Collector's Edition. Or, if you're looking for something with a flourish of royalty, we have several Disney Princess dolls, including Cinderella and Tiana. Complete with gorgeous gowns and sparkling accessories, these poseable dolls are simply breathtaking. And because no Disney film is complete without a musical number, we even offer a number of singing dolls. Fans of Disney's "Frozen" are sure to fall head over heels for our Elsa portrait doll that sings "Let It Go."
Whichever of our Disney collectible dolls you choose to bring home, you can be sure it's a treasure of original design and remarkable artistry. And if you're impressed with these offerings, you'll also love our incredible selection of baby dolls that are so lifelike, so charming, so extraordinarily designed, you'll find them hard to resist. So if you're ready to bring some magic into your life, Shop Now!