How to Put a Headband on Your Baby Doll
Once your doll's hair is sweetly styled to your liking, it's time to make the finishing touches. If your doll has a headband, follow the steps
below to ensure she looks her best.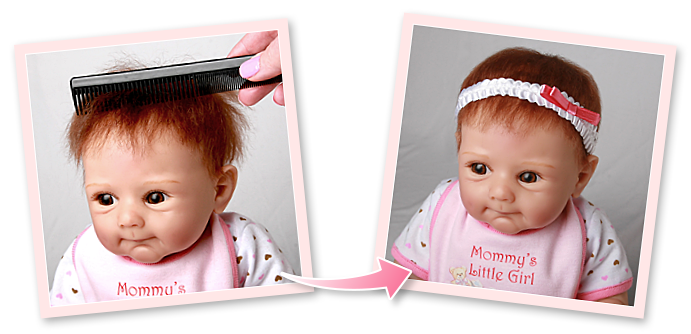 Slip on the headband
starting at the front of the head.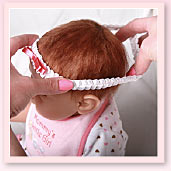 Helpful Tips:
Hold the headband against the front of the doll's head with one hand, and extend the elastic over the back of her head using the other hand
Push the headband
down until it's just right.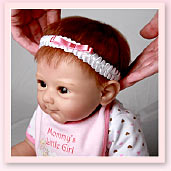 Helpful Tips:
Adjust one side at a time, while holding down the other side
Your doll is
pretty as can be
and ready
to be displayed!
To Avoid Damaging Your Doll's Hair:
Never use a personal comb for your doll hair care due to the natural oils from your hair
Never yank or pull their hair when combing it
Never use gels, mousses, or other haircare products
Never submerge your doll in water or get their hair wetter than slightly damp
Never use a heated curling iron, blow dryer or a straightener when caring for doll hair