Delight in
Every Lifelike Detail
Find a little one who fills your heart with joy! Each of our lovingly handcrafted dolls has a personality all their own, from their expressive faces right down to their wrinkly fingers and toes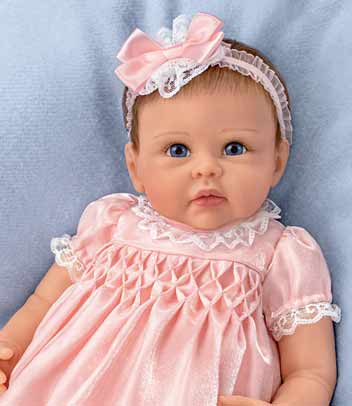 Collectible
Baby Dolls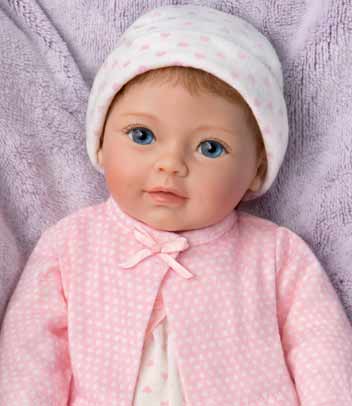 Toy Dolls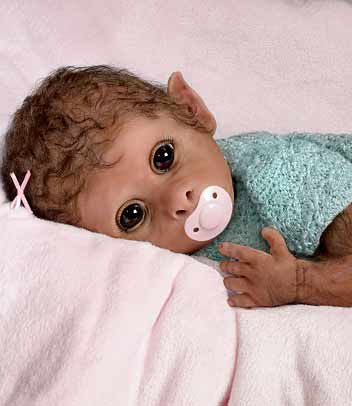 Monkey Dolls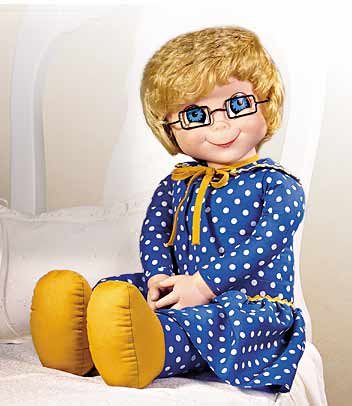 Fashion & Pop
Culture Dolls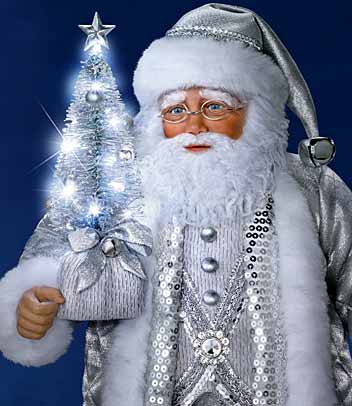 Holiday Dolls
& Accessories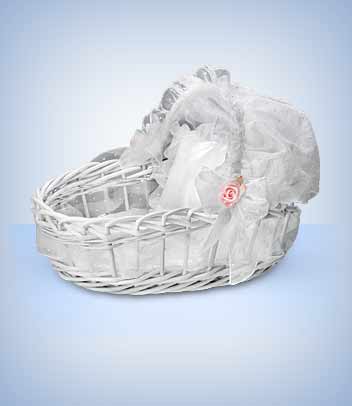 Doll Accessories


Experience
The Ashton-Drake

Difference
Showcasing over 30 years of award-winning doll artistry
Uniquely crafted to capture the character and quality of each doll
Superb handcraftsmanship and skillful hand-painting
Luxurious fabrics, expertly tailored costuming and innovative accessories
Interest-free monthly payments
Backed by the best-in-the-business, 365-day, unconditional guarantee
A U.S. based employee-owned company
Dolls with
Amazingly Lifelike Features
Discover What Makes Our Dolls So Realistic
Make it Extra Special with Our

Handcrafted Doll Accessories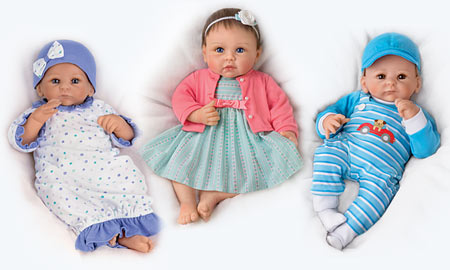 Dress Up Your Doll with Custom-Designed Outfits
Whether it's time for bed or time to play, each outfit created for our dolls is hand-tailored for a perfect fit. Pamper your little one with a wardrobe of adorable and fashionable looks, and share sweet snuggles with our blankets and buntings.
SHOP NOW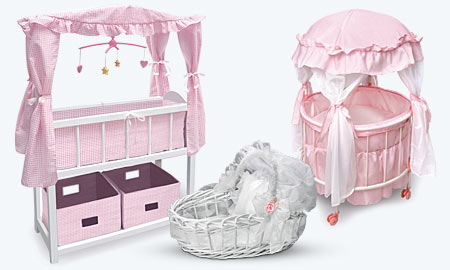 Fantastic Furniture and Bassinets to
Display Your Doll
Dolls of this quality deserve to be shown off in style! Our handcrafted doll furniture does just that with lavishly-detailed cribs and bassinets, beautifully crafted rocking chairs and so much more.
SHOP NOW
DOLL OUTFITS
DOLL FURNITURE
What Our Customers Are Saying
"I love Ashton Drake Dolls this is my 4th one. I love the installment plans and the quality and speed of shipment."
Brenda
Shop Collectible Baby Dolls >
"I have just ordered the fourth baby doll. I am going to order more. Very high quality, fast to arrive. And beautiful, I would say to all, who are interested, in ordering one or more of theses Ashton drake baby's. You will be glad you ordered one."
Donna
Shop All Baby Dolls >
"I have purchased from Ashton-Drake for years. I have never been disappointed in anything I purchased. This doll is a Christmas gift for my 10 year old granddaughter. I know she will be thrilled!"
Beth
Shop Toy Dolls >
Collectible Dolls Celebrate Your Passion for Exquisite Doll Artistry
Dolls, dolls and more dolls! Ashton-Drake offers a wide selection of unique and exclusive collectible dolls, including many similar to reborn dolls, each one created with exquisite care, expert craftsmanship and quality that is unparalleled. Showcasing the work of Master Doll Artists like Linda Webb, Waltraud Hanl, Cheryl Hill and Linda Murray, these stunning dolls are second to none!
Featuring a dazzling selection of collectible baby dolls, child dolls, fantasy dolls, porcelain dolls, portrait dolls and even monkey dolls, you're sure to find a doll that captures your heart. When you shop our unique gallery of collectible dolls, prepare to experience beautiful originality, exquisite details and expertly-tailored costuming. Plus, for the little doll lover in your life, we also offer toy dolls that are specially-designed for children and sure to inspire hours of playtime fun. There are so many dolls to choose from and they are sure to warm your heart, which ones will have a forever home with you?
Distinctive Dolls for Distinctive Collectors
When you meet our So Truly Real® dolls for the first time, you're sure to be amazed by not only how real they look, but how real they feel, too! Our amazingly lifelike silicone dolls are handcrafted of our exclusive TrueTouch® authentic silicone, which lends a sense of "giving" with each loving squeeze. Our baby dolls that are handcrafted of soft, RealTouch® vinyl also capture the sweet details that are sure to melt hearts, from their adorable little faces to the tiny wrinkles in their fingers and toes. Each precious bundle of joy would make a great addition to your doll collection, and are perfectly sized and weighted to feel so lifelike when you cradle them in your arms. Offering so many precious ones to love including African-American dolls, interactive dolls that giggle and coo, dolls featuring innovative Hold That Pose!™ technology and more, these So Truly Real sweethearts are just waiting to be discovered by you! Don't wait - Shop Now!