Baby Dolls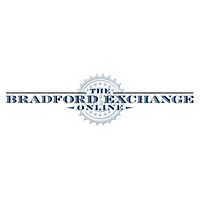 Ina Volprich Breathing Silicone Baby Doll
Skip to Search and Top Navigation
Skip to Footer
"Breathing" Baby Doll Collectibles: The Next Generation of Realism
Over the years, Ashton-Drake has been recognized with dozens of top-level doll industry awards for our realistic baby dolls that let you revisit the special feeling of cradling a newborn. From their soft, kissable foreheads to their little fingers and toes, these adorable lifelike baby dolls can simply take your breath away!
Not only are our So Truly Real® collectible baby dolls handcrafted to feel and look extremely lifelike, we offer realistic baby dolls that actually "breathe"! An innovative mechanism inside their chest creates a gentle breathing pattern that you can see and feel through the baby doll's soft, cuddly outfits. What a delight!
Through the artistry of acclaimed doll artists like Linda Webb, Michelle Fagan, and Linda Murray, the interactive baby dolls available exclusively from Ashton-Drake are so lifelike that you can't help but fall in love. With soft, hand-rooted hair and eyelashes, hand-painted fingers and toes, plus darling outfits that perfectly reflect each baby doll's sweet dispositions, each breathing baby doll and touch-activated doll is unique in their own way and each is simply irresistible! Don't wait to let these dolls take your breath away. Shop Now!